Loan Wize began in July 2009 when two friends – Tammy Lee  and Jon Colley decided to merge their existing businesses. Both have had extensive experience within the Banking and Finance industry and are also passionate property investors, and have been working as Mortgage and Finance Brokers since 2005. One of their passions is to help educate people in realising their property investment goals, particularly in property investment, by providing ongoing quality advice and information to their clients to assist them in this area.
And it's not just residential mortgages that we specialise in! Jon has extensive experience in commercial finance as well, assisting many clients to maximise their relationship with their commercial lenders, and ensure that they are always competitively priced. While Tammy is an expert when it comes to motor vehicle and equipment finance options for business owners, providing a quality service to ensure that you are getting the best finance deal possible that is structured perfectly for your business requirements.
If you are looking for a Mortgage and Finance Broker with a professional difference, one that cares about you and your family, and one that provides recommendation based on all of your personal information to ensure your finance is tailored specifically for you, then you have arrived at your destination.
We have your best interests in mind and not the banks, and our recommendations take into account your personal situation, your goals and your future requirements as well. We offer sound finance advice, not just sell you a product. Our goal is to make the process easy and take the stress out of dealing with a lender.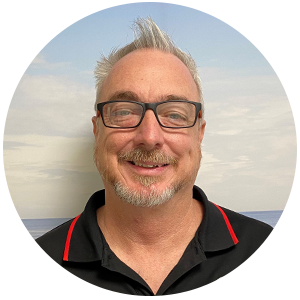 Jon
Colley
Professional Lending Specialist
Jon is a Director and Professional Lending Specialist with Loan Wize Pty Ltd on the Sunshine Coast in Queensland. He has been a full time finance broker since 2005 and operated in the commercial finance industry since 1996. I am passionate about helping my clients realise their dreams.
Jon has an accounting degree, along with a diploma in mortgage broking, and has worked in the finance industry since 1996. He loves helping clients get out of the rental cycle and into their own home.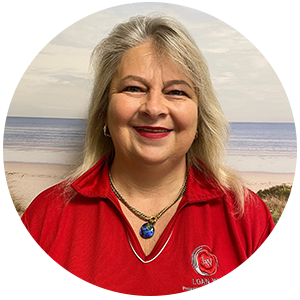 Tammy
Lee
Professional Lending Specialist
Tammy is a founding member of Loan Wize Pty Ltd and has extensive experience in the areas of structuring finance solutions and asset protection. She is a finance broker with 23 years in the finance industry.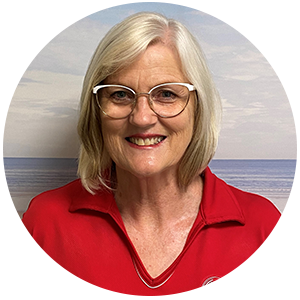 Julie
Etherton
Client Relationship Manager
Julie has extensive experience in the banking and finance industry in which she has worked for more than 35 years. She has also been working in the mortgage broking industry since 2008. Julie is passionate about great customer service and helping clients to realise their home ownership dreams, whether home or investment.
Her role it to not only manage the office reception and lodge the personal finance and car loan applications, she also assists Jon and Tammy with lodging the lending proposals and managing the process with the lenders to ensure that settlements are completed quickly and easily. Julie has 2 beautiful grandsons, Loves AFL football (go West Coast Eagles!) and going to the gym and playing basketball.
Haley comes with a wealth of experience in the finance industry. Having worked for one of the Big four banks for several years, she started in mortgage broking in 2016. Haley loves helping clients and the satisfaction that it bring working with them. Flying the New Zealand flag, originally from the Coromandel Peninsula, she is a proud Kiwi, but also loves the Sunshine Coast lifestyle!
Her role it is to provide support to Jon and Tammy with lodging the lending proposals and managing the process with the lenders to ensure that settlements are completed quickly and easily.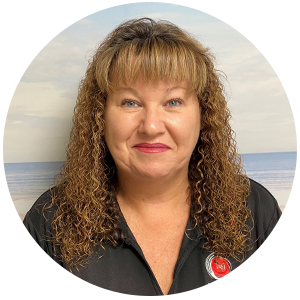 Anissa is new to our team having joined in November 2020, however what she lacks in longevity she makes up for in experience. 15yrs in the Financial Services Industry and many, many more in Retail Customer Service she thoroughly enjoys the customer interaction and helping them on their personal pathways to reach their desired goals.
Anissa has been a keen softballer since a young girl and still competes bi-annually in a Masters Competition. She gets a buzz being on the sidelines at the NRL games and is a regular on the Brisbane Horse Racing scene.
Her greatest achievements are her 4 children and 3 grandchildren. A new Sunny Coaster having only moved up from the Darling Downs Region in 2017 to follow her daughters family as she couldn't bear to be 3hrs away from her granddaughter. Family is the most important aspect of her life and she is not ashamed to say she has tendencies to be very defensive when it comes to her family.
Why Use Loan Wize Mortgage Broker?
We work for you, with the number one goal of saving you money and making the process of getting what you want, quicker, easier and less stressful!
Different People use a mortgage broker for different reasons, such as finding a competitive deal, getting a loan when their own bank says no, or to get sound advice from an experienced lender that seems to be very hard to find in a bank branch these days. What's your reason?
There is no cost for using our services, and our aim is to save you money, not cost you more!
We will fight for you to get the best deal available from our lender panel to meet your personal needs! We do all the running around so you don't have to, comparing loans from over 30 lenders to find the right one for you. We make sure you know exactly how much you can borrow, and answer all of your questions in a language you will understand.
We earn our income from the bank, not from you, and will endeavor to find you a more competitive loan package than you can on your own. Our lenders know that in order to win your business, they need to put their best foot forward and provide us with a competitive offer, and we will often negotiate on the price to get an even better price than you would get in the branch.
Remember, we are professionals with many years experience in the finance industry, and our business is all about giving you total satisfaction. We understand how banks think, and therefore take the stress out of dealing with them directly. We become your personal advocate with the lender to ensure that your experience is a great one.
What does it cost to use a Mortgage Broker?
Business and Personal Mortgage Brokers / Finance Brokers
While some mortgage and finance brokers may charge a fee for their services, most don't, and this is something that Loan Wize prides itself on. We are very transparent with our clients in relation to how we are paid, and one of our main goals is securing finance for our clients in the most cost effective manner possible from our extensive range of lenders. It is true that the lenders do pay us for the referral of a new client once the loan has settled, however, this income is mostly the same with the majority of our lenders, and is fully disclosed to you in our documentation and the most important part is that you will not pay anymore using a mortgage broker than you would if you applied directly to that lender yourself! (In fact, our main goal is to save you money!). This is important to understand, and more importantly knowing that you also have the brokers years of experience and solid financial advice to help guide you toward a solution that is tailor made for your personal circumstances. We even negotiate the rate in most occasions with the lender of choice to ensure you are getting the best deal on the day.
So, what is a mortgage broker?
A mortgage broker is your own personal lending specialist (quite often well trained in a big bank) who looks through all of the different lenders possible products and finds two to three loans that are not only the most competitive available from over 30 lenders. They also ensures that all the features and benefits that you require are included in the selection. It is not always just about price either, quite often it is about finding a loan that suits your specific circumstances even though your bank has told you they can't help you.
Ultimately you make the decision, however, you know that the decision is based on your personal situation and requirement, and represents the most suitable and competitive loans available from a large pool of lenders.
As a mortgage broker, we earn our commission from the bank, not from you the client. It is in the banks best interest as banks now receive over 51% of all new business from Brokers, which allows them to pay the broker accordingly (and often costs them less than the wages and branch costs if they sourced the client directly). The overall winner in all of this is you, who gets back relationship, choice, and options, coupled with fantastic advice from an experienced lender.
We are also here for you when you need to ask a question. Contact our Sunshine Coast mortgage brokers Anytime!
Loan Wize Customer Charter
Loan Wize is committed to providing our clients with the highest quality mortgage and finance advice and customer satisfaction. It is vital to our success, as happy clients refer their friends and family based on the outcome of their own experience.
Your Professional Lending Specialist will guide you every step of the way and provide you with specialist advice tailored specifically to your unique circumstances. They will help to make the complex matters simple and always act in your best interests to obtain the best outcome for you.
Our Client Charter makes 16 promises confirming our commitment to deliver you the highest standards of client care.
Our Professional Lending Specialist will:
1. All Loan Wize Professional Lending Specialists are fully qualified advisors who undertake regular training to ensure they meet our service standards at all times.
2. Our Advisers are fully accredited with the Mortgage and Finance Association of Australia (MFAA) and maintain professional indemnity insurance.
Our service commitment
3. We will listen to you and take the time to understand your personal situation.
4. We will help you understand your options and help you choose a loan that is right for your needs.
5. We will explain clearly all the details of your chosen loan and put our recommendation in writing in our Preliminary Assessment and Recommendation.
6. We will do as much of the paperwork for you as we can and submit your loan application to the lender on your behalf.
7. We will liaise with your lender, solicitor and other third parties and keep you informed every step of the way.
8. We will ensure that we have discussed personal insurance with you so that you understand the risks and to avoid losing your property due to illness or accident.
9. We will provide you with ongoing information (with your permission) to keep you informed of market changes and other beneficial information that will be of value to you.
Our panel of lenders
10. Our panel of lenders is a well balanced selection of more than 30 of Australia's leading lenders. We review the panel on an ongoing basis and add or remove lenders as appropriate.
11. On all residential loan applications (ie home loans or investment property loans) we do not charge you a fee for our services, however, in certain circumstances this may be necessary, for example for business loans or Overdrafts. In this event we will always provide you with a clear quote upfront so that you are aware of any obligations that you may be under in relation to obtaining credit through Loan Wize.
12. The lender you have chosen pays us a commission out of their profit, which we will fully disclose to you in our Finance Broking Contract. This commission is not added to the cost of your finance compared to borrowing directly from the lender.
Protecting your privacy
13. We will respect your personal information and take all reasonable precautions to protect your privacy.
14. We will abide by our Privacy Policy which sets out your right to privacy and will ensure that any personal information collected by us will be used only for the purpose indicated.
Resolving any problems
15. Our Lending Specialists will endeavor to directly resolve any disputes quickly and fairly with you.
16. We maintain a free and accessible internal dispute resolution process which you can access easily by emailing disputes@loanwize.com.au
We value you as our client and aim to create a long term relationship with you as we have our existing clients. We can assist you with all aspects of your finance requirements from your first home to your 5th investment property, and your business or commercial requirements. We can also assist with your vehicle or plant and equipment needs.
Not all Mortgage Brokers are the same