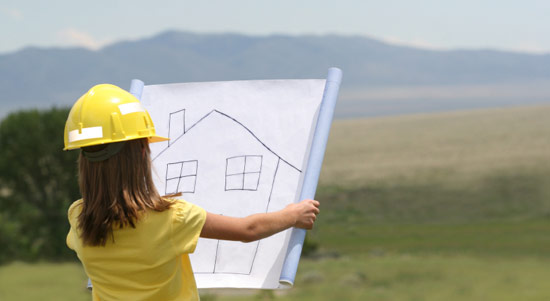 Download Fact Sheet
We are Property Investors Ourselves
Positive Lending Solutions Sunshine Coast
At Loan Wize, we are passionate about Property Investment, because we are active property Investors ourselves. Having completed over 30 property transactions between us we know what can be achieved through a successful property investment scenario.
Investing in property has always been seen as a safe and effective way to build wealth provided that you conduct suitable research and have a sound strategy. While not a get rich quick scheme, Property investment allows you to build your wealth over time in bricks and mortar property that appreciate over time.
Property Investment is a great way to accumulate equity and wealth as it is very easy to leverage against, it usually comes with a great income that helps to cover the costs of ownership, it has some fantastic tax incentives associated with it, and it is never subject to a margin call! We want to partner with first time and experienced property investors alike to assist you in building your portfolio of properties and help you to maximise your return on your investment.
If you are a interested in property investment, but not sure where to start, our regular interactive property investment workshops are for you. Providing access to great industry presenters and building your knowledge base, these sessions are all about education, not selling you something, so you can feel comfortable in knowing that it is all about bringing you information to arm you to make most informed decision.
We can also provide you with some analysis on the overall cost of owning a prospective property, so that you know what the actual cash flow implications will be for you after the tax benefits are received.
Loan Wize has alliances with several fantastic property investment companies that can provide access to quality stock designed to meet the specific requirements of Property Investors. If you are interested in buying an investment property, and do not want to do all of the running around and organising that is involved with buying a property or building a new property, then just ask us, we would be happy to introduce you to our contacts who will get you earning rent in your investment property sooner.
Property Investing Tips & Tricks
Is it easier if I already own a property?
If you already own your own home, you will be familiar with the property purchasing process; it is not that difficult to take your next steps in purchasing a property for investment.
Utilising the equity in your home to finance an investment property is a great way of putting your property to work for you. This will often be a more cost-effective option as it can allow you to borrow the full purchase price, and the settlement costs, without incurring the cost of any mortgage Insurance (provided you have sufficient equity in your home). We can also show you how to let the bank pay all of the purchase cost (so you don't have to put any cash into the purchase) using your existing equity, and make sure your property is working to increase your overall wealth.
Negative gearing*
When the return or income you receive from your rental property is less than the expenses of owning that property (interest on your loan, council rates etc) – the property is said to be negatively geared.
In some instances the Australian Taxation Office will allow this 'loss' incurred on the investment to be offset against other income, as a tax deduction.
With Depreciation being an acceptable deduction for most property investors, a property may even be cash flow positive but still able to get some negative gearing benefits, meaning a tax deduction. It is important that you get a Depreciation Schedule on your investment property to ensure you are getting the maximum deductions allowed.
Example:
| | |
| --- | --- |
| Rent received | 9,000 |
| Expenses incurred | 12,000 |
| Loss which may be claimed as a tax deduction | 3,000 |
*Consult with your tax adviser to see how negative gearing can be applied to your personal situation.
Seek independent financial advice
The old adage that if an investment opportunity sounds too good to be true, it usually is – holds true. Always be sure to research your investment decision thoroughly. Be sure to seek independent property and financial advice for positive lending solutions
If you are turning to property investment for capital growth, tax benefits and as a retirement strategy, it is very important to learn as much as you can, especially if it is an area you're not completely familiar with.