We work for you, with the number one goal of saving you money and making the process of getting what you want, quicker, easier and less stressful!
Different People use a mortgage broker for different reasons, such as finding a competitive deal, getting a loan when their own bank says no, or to get sound advice from an experienced lender that seems to be very hard to find in a bank branch these days. What's your reason?
There is no cost for using our services, and our aim is to save you money, not cost you more!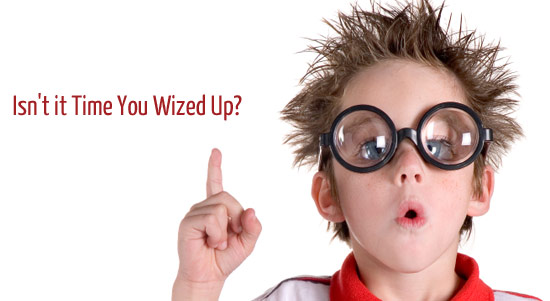 So why choose Loan Wize?
We will fight for you to get the best deal available from our lender panel to meet your personal needs! We do all the running around so you don't have to, comparing loans from over 30 lenders to find the right one for you. We make sure you know exactly how much you can borrow, and answer all of your questions in a language you will understand.
We earn our income from the bank, not from you, and will endeavor to find you a more competitive loan package than you can on your own. Our lenders know that in order to win your business, they need to put their best foot forward and provide us with a competitive offer, and we will often negotiate on the price to get an even better price than you would get in the branch.
SAVE YOU TIME: We do all the running around for you, saving you time and making the task of finding a home loan easy as possible.
PROFESSIONAL: We are members of the professional broker association, MFAA and have all completed our Certificate IV in Mortgage Broking. Our Professional Lending Specialists hold qualifications recognised within the industry and most consultants are degree qualified as well.
EXPERIENCED: Loan Wize has been working in the industry sine 2008, and both Jon and Tammy have over 20 years experience as well…we did not just spring up yesterday!
CHOICE: We offer over 500 products from 30 different lenders.
SECURITY: We provide you with a written contract for your protection which discloses all commission and payments received.
STAND-ALONE: We do not sell our own home loans and therefore are not an agent for one lender in disguise. Our recommendations always come down to what is best for you.
TAILORED TO YOU: All loan recommendations are based on listening to your personal needs, and tailored to meet your current and future requirements.
HERE TO HELP YOU IN THE FUTURE: After your loan has settled, Loan Wize will continue to be available for any further inquiries you may have, and can help you along the way with any maintenance on your loan.
Remember, we are professionals with many years experience in the finance industry, and our business is all about giving you total satisfaction. We understand how banks think, and therefore take the stress out of dealing with them directly. We become your personal advocate with the lender to ensure that your experience is a great one.
What does it cost to use a Mortgage Broker?
Business and Personal Mortgage Brokers / Finance Brokers
While some mortgage and finance brokers may charge a fee for their services, most don't, and this is something that Loan Wize prides itself on. We are very transparent with our clients in relation to how we are paid, and one of our main goals is securing finance for our clients in the most cost effective manner possible from our extensive range of lenders. It is true that the lenders do pay us for the referral of a new client once the loan has settled, however, this income is mostly the same with the majority of our lenders, and is fully disclosed to you in our documentation and the most important part is that you will not pay anymore using a mortgage broker than you would if you applied directly to that lender yourself! (in fact our main gola is t save you money!). This is important to understand, and more importantly knowing that you also have the brokers years of experience and solid financial advice to help guide you toward a solution that is tailor made for your personal circumstances. We even negotiate the rate in most occasions with the lender of choice to ensure you are getting the best deal on the day.
So, what is a mortgage broker?
A mortgage broker is your own personal lending specialist (quite often well trained in a big bank) who looks through all of the different lenders possible products and finds two to three loans that are not only the most competitive available from over 30 lenders. They also ensures that all the features and benefits that you require are included in the selection. It is not always just about price either, quite often it is about finding a loan that suits your specific circumstances even though your bank has told you they can't help you.
Ultimately you make the decision, however, you know that the decision is based on your personal situation and requirement, and represents the most suitable and competitive loans available from a large pool of lenders.
As a mortgage broker, we earn our commission from the bank, not from you the client. It is in the banks best interest as banks now receive over 51% of all new business from Brokers, which allows them to pay the broker accordingly (and often costs them less than the wages and branch costs if they sourced the client directly). The overall winner in all of this is you, who gets back relationship, choice, and options, coupled with fantastic advice from an experienced lender.
We are also here for you when you need to ask a question. Contact our Sunshine Coast mortgage brokers Anytime!