Finding the right home loan.
Finding the right home loan is more than just jumping on a comparison site and finding the lowest interest rate. There is a whole lot more to consider when choosing your next
home loan Sunshine Coast
, and we make the process easy as we know the right questions to ask to ensure that you have thought about all of the options available. With many different features and benefits available with different loan types, it is critical that you assess your requirements for a new loan carefully to ensure you are getting one that will work well for your situation, not just now, but long into the future.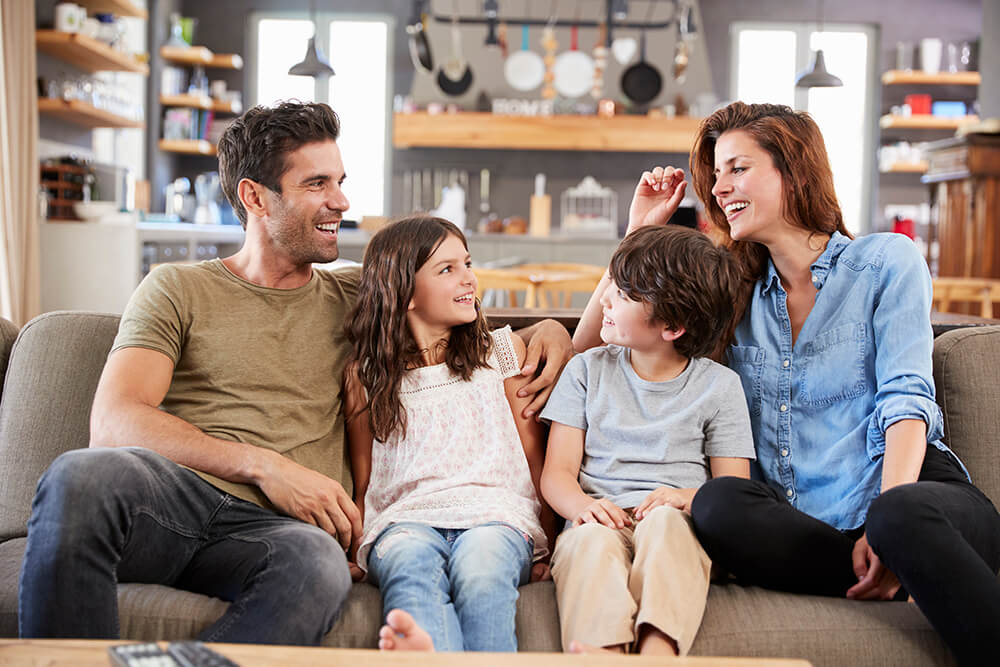 Things you need to consider when assessing a home loan:
Do you require an offset account?
Do you require Redraw to any additional repayments you make?
Do you want to fix the interest rate so you know what you are up for for a period of time?
Do you require a split loan?
Is interest only repayments a suitable option for you?
Do you prefer no fees, a package fee that includes additional benefits, or a low monthly fee with limited additional benefits?
It's not just the features and benefits of the loans to consider, but also your personal situation/circumstances that dictate what type of loan or lender will be most suitable for you. Different income types, such as Casual, Part-time, Seasonal, commission or bonus income or contract, will have different degree of acceptance at different lenders.  You will even find certain lenders will not accept Government Benefits while others do. You may even have found your own bank has knocked you back due to your income type, however, this doesn't mean all lenders will do the same thing.
We can help cut through all of this confusion and make the process simple to ensure you only have to apply to the one lender that we know will be acceptable for your needs.
Types of Loans – Home Loans Sunshine Coast
Finding the right home loan is imperative to get the best results for your mortgage and can save you thousands of dollars off your interest and fees over the term of your loan. The following are some of the most popular types of home loans available from most lenders today. To learn more about the types of home loans click on each heading below, and if you want more information about what a mortgage really is, view our Mortgage Fact Sheet.
Bringing the Excitement back for First Home Buyers!
Don't be daunted by the prospect of Buying your first home
With so many different loan products on the market, finding a Sunshine Coast home loan can be a pretty overwhelming concept. But finding the right loan doesn't have to be difficult! We're here to help you at every step, making the process easy, and saving you time and energy.
There so many options available for first home buyers, but which ones are right for you? At Loan Wize, we use our expertise and experience in the home loan market to compare hundreds of loans in a matter of minutes.
We then provide you with a great home loan recommendation that is both competitive and suits you perfectly, simplifying the selection process along the way.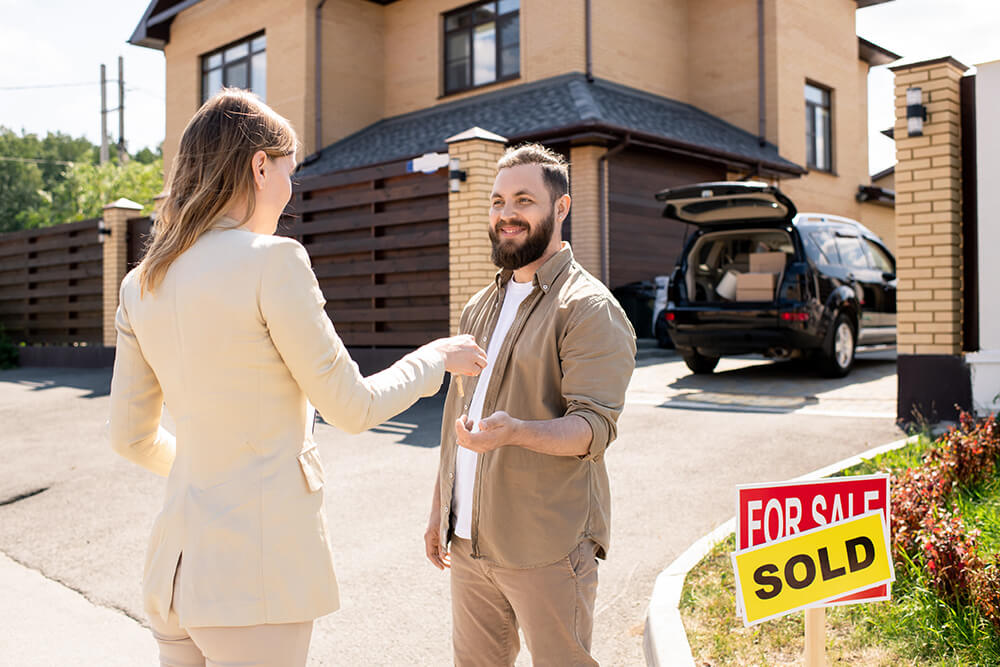 First Home Owners may also be able to take advantage of various state government grants for the purchase of an existing or new home, Stamp Duty exemptions, and other additional incentives to purchase their first home. These vary considerably between states, so the best idea is to speak to one of Professional Lending Specialist to find out if there is any Government Grant or incentive in your state. In some cases these incentives can even be used to assist with your deposit funds.
You can save thousands by switching to a more appropriate loan.
Saving made as a result of lower interest rates and low or no monthly fees can be sizable. When these savings are added to your repayments, they can cut years off your home loan Sunshine Coast and save you a considerable amount.
Lenders Mortgage Insurance and Genuine Savings
Many First Home Owners have limited deposit funds and are looking to purchase a property with the minimum amount of deposit possible. If this is you, then it may be necessary to have Lenders Mortgage Insurance (if you need to borrow more than 80% of the purchase price). One of the typical requirements for Lenders Mortgage Insurance is Genuine savings, which is where you can prove that you have had your deposit funds in your account for more than 3 months (6 months in some cases).
It is possible where you have a gifted deposit that you may qualify for an exemption on this policy, provided you have been renting consistently and your real estate agent will vouch for you. Speak to one of Professional Lending Specialist about whether this policy will be available to you.
How Much deposit will I need?
This is one of the most frequently asked question we hear, and there is no one answer that is right for everyone. There are so many factors to take into account in regards to your deposit (ie is it genuine savings or not), whether you are building or buying an established property, and even your employment history. You may even be able to use the First Home Owners Grant as a deposit as well.  To find out more though, we would need to discuss your personal situation.
It pays to do your research.
Buying a property is likely to be one of the biggest investments you'll ever make. And as it's an investment for the long term, it's wise to make decisions with your head and not your heart. We have access to property market data and information that can help you make an informed decision about the capital growth potential of any property you wish to purchase. We also have tips on what to look for in a new property, so you can be confident you've done your homework before buying your first home.
First Home Owners Frequently Asked Questions.
Refinancing Your Home Loan
You Could Be Paying More Than You Have To!
Loan Wize provides a quick, easy and obligation free service that allows you to compare your current Sunshine Coast home loan against the hundreds available from our panel of lenders.It is common for people to refinance as they can get a better interest rate, lower monthly repayments and change their loan to suit their lifestyle.Best of all, it won't cost you anything to have a Loan Wize consultant compare loans for you- so you can start saving money now.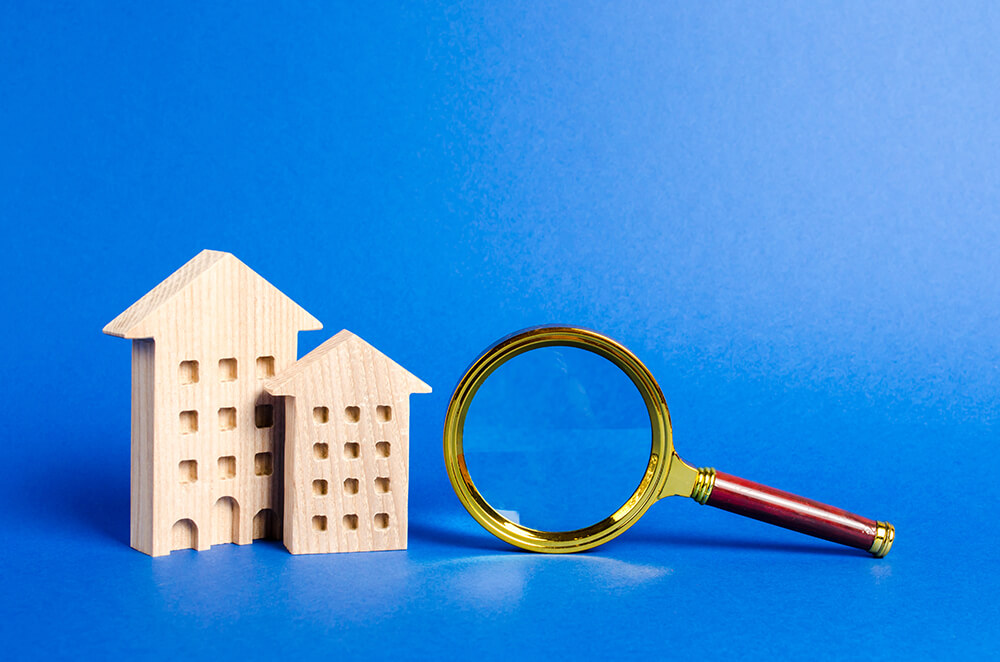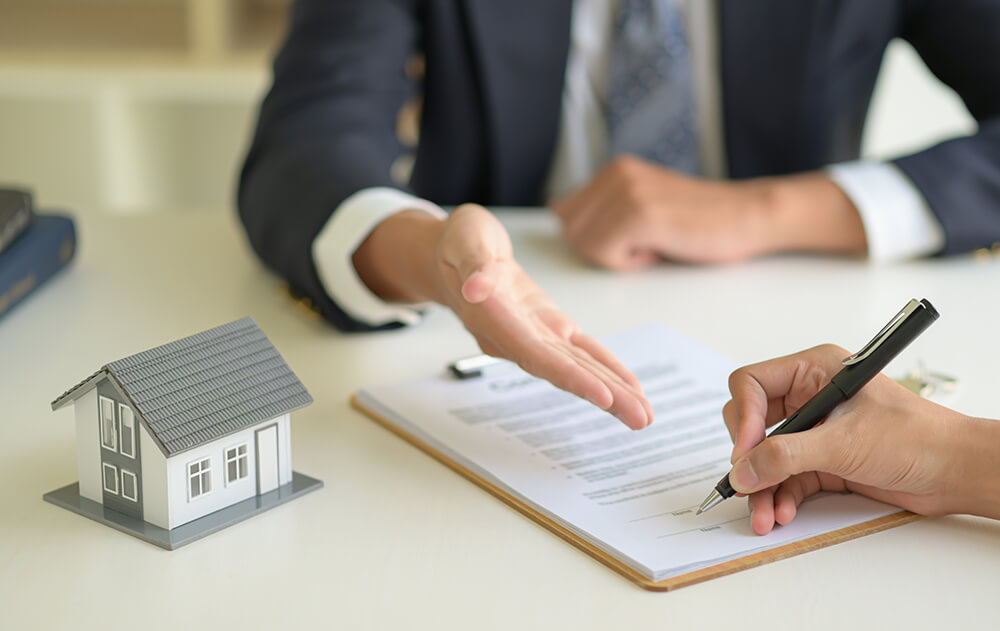 Why would you consider mortgage refinancing ?
You could be paying more than you need to be, as what could have been a great home or investment loan 2 to 3 years ago, may no longer be competitive. With lenders changing their loans and improving their offerings for new clients regularly, and not advising their existing clients of this, there is almost always an opportunity to improve on your current loan offering. So what are the main benefits?:
To take advantage of lower interest rates and fees
Consolidate your Loans into one and save
Switch from a variable rate to a fixed rate, or split your loan into both fixed and variable.
To access Equity for Home renovations, Investments or a new car or holiday.
Mortgage Refinancing Tips & Tricks
You don't have to be buying or selling your home to move your loan.
There is no reason to wait until you sell your home or buy another property. If you are not satisfied with your current loan, why not start saving now?
You can save thousands by switching to a more appropriate loan.
Saving made as a result of lower interest rates and low or no monthly fees can be sizable. When these savings are added to your repayments, they can cut years off your home loan and save you a considerable amount.
You don't need to shop around, as we do it for you.
Loan Wize will do the running around for you! Loan Wize consultants use their expertise and experience in the home loan market coupled with a unique computer software program that enables them to compare hundreds of loans in a matter of minutes.Our consultants will then be able to provide you with a short list of loans that are both competitive and suitable – simplifying the mortgage refinancing process for you. Call us on 07 54436522 for a chat.
You don't need to shop around, as we do it for you.
Loan Wize will do the running around for you! Loan Wize consultants use their expertise and experience in the home loan market coupled with a unique computer software program that enables them to compare hundreds of loans in a matter of minutes.Our consultants will then be able to provide you with a short list of loans that are both competitive and suitable – simplifying the mortgage refinancing process for you. Call us on 07 54436522 for a chat.
Do you have a personal loan, credit card debt or a car loan? With debt consolidation loan, it is possible to save a considerable amount of interest payments by combining these debts with your home loan into one single loan.
With a single loan, you can lower your total repayments – as it's only one interest rate and one ongoing repayment. This way you will be paying less each month than you were previously.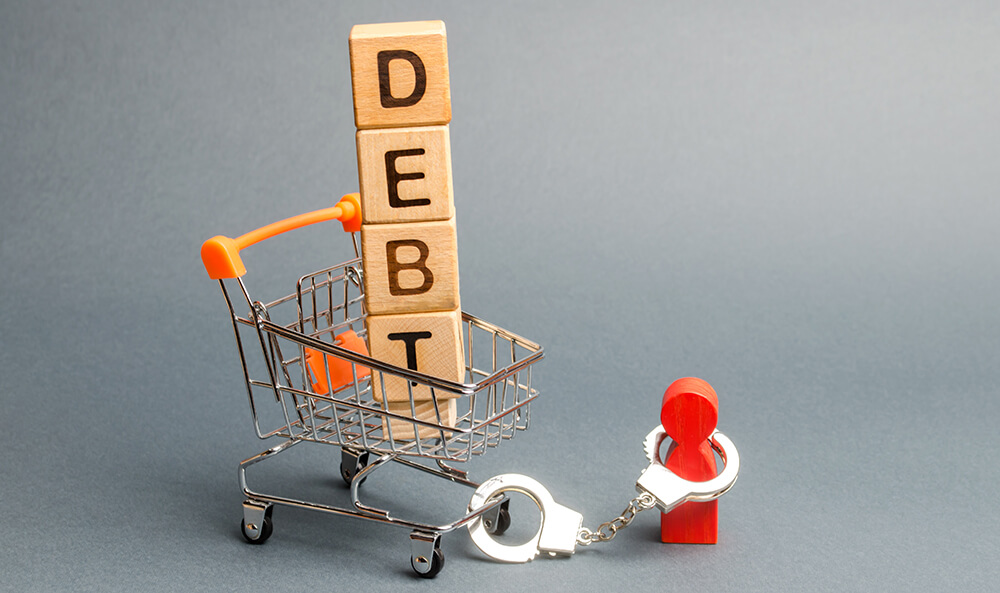 While this can be a good idea in many cases, you should consider a couple of things first. Such as:-
Are there any exit costs on your short-term loans, which would cancel out any benefit derived by consolidating with your home loan?
Could you end up paying more by spreading your repayments over a longer period of time?
It's ok if you are unsure. Our Loan Wize consultant can help you restructure your finances and discuss ways for you to obtain the savings and avoid the traps. We ensure that you understand debt consolidation loans and the options that work best for you.
With 48 years of combined finance experience, we tailor the debt consolidation loan to meet your financial situation. We have a proven track record in debt solutions for Australians helping them manage their debt and save more for their future.
Apply For Your Debt Consolidation Loan Today
If you are curious or unsure if debt consolidation might be a suitable option for you, contact us at Loan Wize, we will assist you by assessing your current financial situation, other financial commitment, then providing with tailored options that work best for you now and in the long run.
Alternatively, fill your details in this contact form and our financial consultant will contact you for a financial assessment, or call us directly at 1300 LOAN WIZE /07 54436522 for a chat.
Mortgage Refinancing Tips & Tricks
Positive Lending Solutions Sunshine Coast
At Loan Wize, we are passionate about Property Investment, because we are active property Investors ourselves. Having completed over 30 property transactions between us we know what can be achieved through a successful property investment scenario.
Investing in property has always been seen as a safe and effective way to build wealth provided that you conduct suitable research and have a sound strategy. While not a get rich quick scheme, Property investment allows you to build your wealth over time in bricks and mortar property that appreciate over time.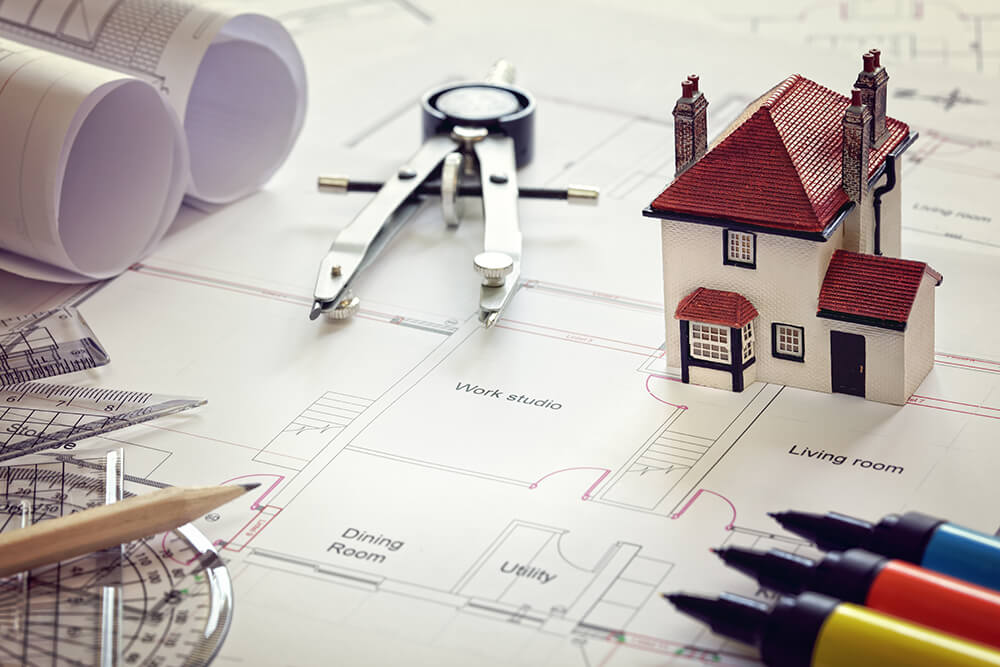 Property Investment is a great way to accumulate equity and wealth as it is very easy to leverage against, it usually comes with a great income that helps to cover the costs of ownership, it has some fantastic tax incentives associated with it, and it is never subject to a margin call! We want to partner with first time and experienced property investors alike to assist you in building your portfolio of properties and help you to maximise your return on your investment.
If you are a interested in property investment, but not sure where to start, our regular interactive property investment workshops are for you. Providing access to great industry presenters and building your knowledge base, these sessions are all about education, not selling you something, so you can feel comfortable in knowing that it is all about bringing you information to arm you to make most informed decision.
We can also provide you with some analysis on the overall cost of owning a prospective property, so that you know what the actual cash flow implications will be for you after the tax benefits are received.
Loan Wize has alliances with several fantastic property investment companies that can provide access to quality stock designed to meet the specific requirements of Property Investors. If you are interested in buying an investment property, and do not want to do all of the running around and organising that is involved with buying a property or building a new property, then just ask us, we would be happy to introduce you to our contacts who will get you earning rent in your investment property sooner.
Property Investing Tips & Tricks
Is it easier if I already own a property?
If you already own your own home, you will be familiar with the property purchasing process; it is not that difficult to take your next steps in purchasing a property for investment.
Utilising the equity in your home to finance an investment property is a great way of putting your property to work for you. This will often be a more cost-effective option as it can allow you to borrow the full purchase price, and the settlement costs, without incurring the cost of any mortgage Insurance (provided you have sufficient equity in your home). We can also show you how to let the bank pay all of the purchase cost (so you don't have to put any cash into the purchase) using your existing equity, and make sure your property is working to increase your overall wealth.
When the return or income you receive from your rental property is less than the expenses of owning that property (interest on your loan, council rates etc) – the property is said to be negatively geared.
In some instances the Australian Taxation Office will allow this 'loss' incurred on the investment to be offset against other income, as a tax deduction.
With Depreciation being an acceptable deduction for most property investors, a property may even be cash flow positive but still able to get some negative gearing benefits, meaning a tax deduction. It is important that you get a Depreciation Schedule on your investment property to ensure you are getting the maximum deductions allowed.
Example:
| | |
| --- | --- |
| Rent received | 9,000 |
| Expenses incurred | 12,000 |
| Loss which may be claimed as a tax deduction | 3,000 |
*Consult with your tax adviser to see how negative gearing can be applied to your personal situation.
Seek independent financial advice
The old adage that if an investment opportunity sounds too good to be true, it usually is – holds true. Always be sure to research your investment decision thoroughly. Be sure to seek independent property and financial advice for positive lending solutions
If you are turning to property investment for capital growth, tax benefits and as a retirement strategy, it is very important to learn as much as you can, especially if it is an area you're not completely familiar with.
Angus ferguson
September 19, 2020.
Jon and all the staff at Loan Wize have helped me and my family get the best home loan we could get on a number of occasions . As a military pensioner it's not easy getting finance, Jon and his staff where Extremely professional and competent , I wouldn't do my finance with anyone else.
Max Gray
September 16, 2020.
Excellent all round, fast and efficient. After being messed about by my own Bank for over 2 months for a small equity release to carry out renovations, dealing with Tammy and Julie was a breath of fresh air. We remortgaged in under 2 weeks with a better interest rate and terms.
Imogen Lunny
July 19, 2020.
Awesome service - would highly recommend Tammy and the team
What A Day
March 27, 2020.
All the staff at Loan wise are totally switched on always hunt for the best deals and are always friendly and have the time to listen to your needs and what you would like to achieve and accomplish This is the second lease I have done with them and I would have no hesitation recommending the to family or anyone else Always a Pleasure doing business with them Marcio
Sam Dixon
March 26, 2020.
Thankyou very much Jon and Haley from loan wise maroochydore. I bought my first house thanks to you guys, couldn't of done it with out you. Very professional service.
Blayde Hemmings
March 23, 2020.
Jon and Haley have been amazing to deal with throughout both of my house builds. Highly recommend Loan Wize.
Mark Hayman
February 11, 2020.
We have used Loanwize a few times and are always happy with the services. Will continue to recommend their services.
Epona Co. Beanbags
January 16, 2020.
The most hassle free loan application ever! The Loan Wize team was able to organise a car loan for our business with the least amount of paperwork and hassle we've ever experienced. Thanks guys. I look forward to working with you again!
Amit Gupta
December 25, 2019.
Jon and Haley are knowledgeable and easy to deal with, which made the whole experience a lot easier. By going to extra mile Jon helped us to obtain the best rate available. The communication we have had with Jon, Haley and Julie have been excellent with their constant phone calls and emails keeping us up to date. Excellent customer service provided by Loan Wize and I would highly recommend their services.
Andy Keeffe
November 19, 2019.
The staff we're amazing to deal with and help through the whole process. Got me an amazing deal and got my finance super quickly.
Not all Mortgage Brokers are the same