Before the property is put on the market for rent, it is the landlord's responsibility to ensure the entire home is in working order and legally safe for new tenants.
Smoke alarms are installed in the rental property as per government regulations
All windows and doors close and lock properly
Taps are in running order
MAINTENANCE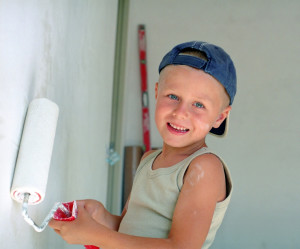 During the tenancy, it is also the landlord's responsibility to maintain the rental property within a reasonable state.  Owners are required to have the smoke alarms checked at the change of each Tenancy.
The tenants are required keep the property clean and tidy throughout the tenancy in order to prevent any potential damage or maintenance issues. This includes cleaning wet areas to prevent mould growth, cleaning up any mess to prevent floor rot or ants / pests. Unless stipulated in the tenancy agreement, tenants are also required to maintain the attached yard or lawn – including mowing, weeding and the upkeep of any gardens.
REPAIRS
Landlords are responsible for general repairs to the building structure, doors, windows, ceilings and the roof, however if a tenant breaks a window or door, for example by throwing a ball through a window, it is their responsibility to replace the damaged window. Refer to your individual tenancy agreement for clarification.
Tenants need to submit routine repairs in writing to their property manager, who will pass the request onto the landlord who can agree or decline. If the landlord agrees, the property manager will organize for the repair work to be carried out in a timely manner however if it is declined, the property manager will first try to work through a solution, but the tenant may also choose to issue a Notice to Remedy Breach.
In the event that emergency repairs are needed, the tenant should refer to the emergency contact information provided in their Tenancy Agreement.
The below normally stipulates an emergency:
Serious roof leaks
Blocked or broken toilet systems
Gas leaks
Burst water services
Serious storm, fire or impact damage
Dangerous electrical faults
Flooding or serious flood damage
If a tenant pays for the emergency repairs, it is standard practice for the landlord to repay the tenant upon provision of the receipt and provided the tenant has attempted to contact the Agent and/or the Approved Tradesperson on the Tenancy Agreement.
It is highly recommended to read through your Tenancy Agreement prior to signing and if you have any questions, ask your property manager so that you clearly know which responsibilities belong to who. For more information, visit the Rental Tenancies Authority.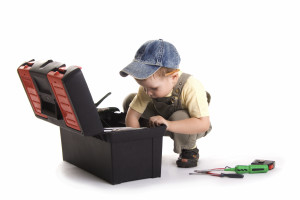 Source: www.coronois.com.au – See more at: http://www.coronis.com.au/blog/maintenance-and-repairs-%E2%80%93-who%E2%80%99s-responsible?utm_source=Master+List&utm_campaign=eb34817de7-Streets_Ahead_30_July_2015&utm_medium=email&utm_term=0_f188ec64c2-eb34817de7-393191849#sthash.lBoKrvEG.dpuf